Twitter puts its customers first
I don't understand Twitter too well - even when it is being evaluated as a $31 billion company after the first day of trading in NYSE at $44.90.
But, what got me excited was the way Twitter found its way of putting its customers (users) first. Twitter did not elect to have their owners, inventors, or any other principals ring the opening bell. Instead they got three of their high profile users do that.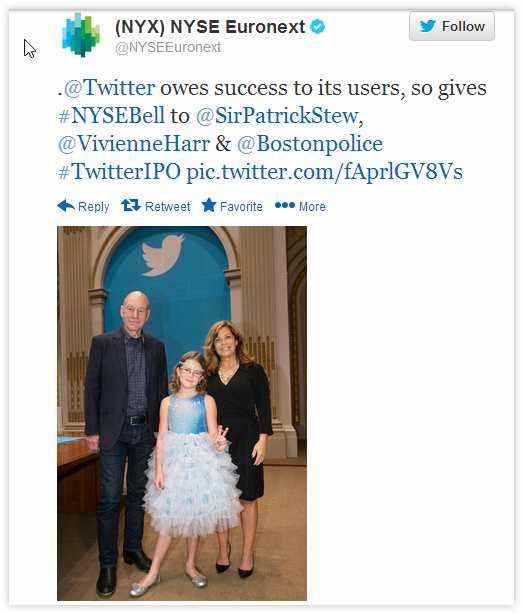 In the overall scheme of things, this is all but a gesture. But these small gestures shape market opinions, and using the opportunity to show how much Twitter values its users is just brilliant.
Read more here [techcrunch]
Comments powered by

Disqus