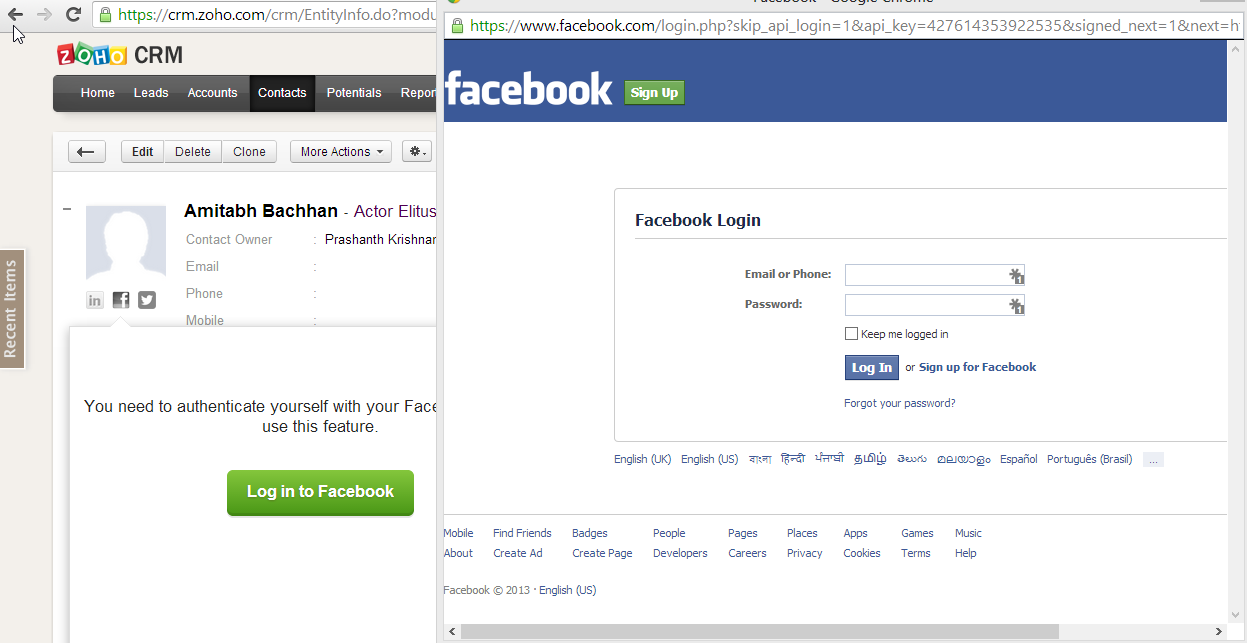 Integrate Zoho CRM with Facebook, Twitter or LinkedIn with a few clicks
We have seen Zoho CRM on this blog before. It has more than a few functionalities that you will be interested in. Integration with social networks is one of the recent enhancements, that is interesting in multiple ways. Users can now integrate Zoho CRM with Facebook, Twitter or LinkedIn with a few clicks. All this without any additional customization or help from any developers or super users.
Connect your contacts with their social profiles
The first step of course is to identify and connect your contacts with the profiles in LinkedIn, Twitter or Facebook. To do this, click on 'Contacts' link in the top bar in Zoho CRM application.
In the detail page, click on Facebook icon to open a popup Facebook window.  If this is the first time you are trying to connect to Facebook, you need to login with your Facebook id.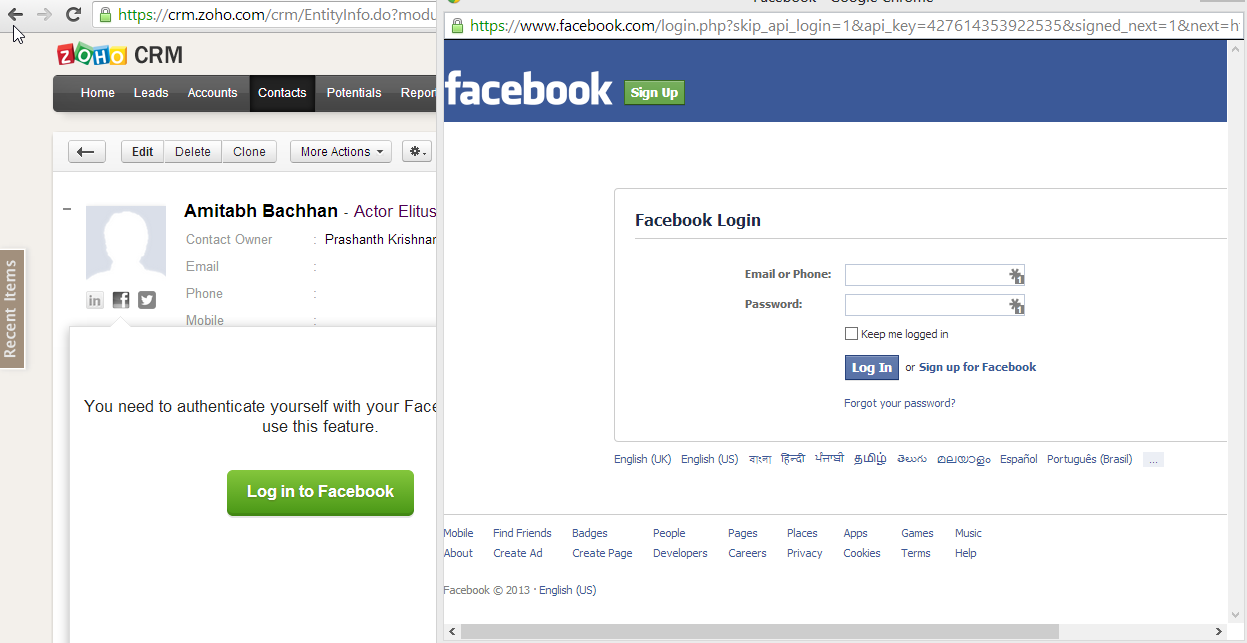 Once you login, you can now see potential matches in Facebook based on the Contact First and Last Names. Click on 'Associate' button against one of the ids to associate that id against the contact in Zoho. This process is the same for associating LinkedIn and Twitter accounts too!
Keep in touch with your contact's social activity
Well, the next part is fairly easy. You just click on the Twitter, LinkedIn or Facebook icon to see the latest updates from your contact.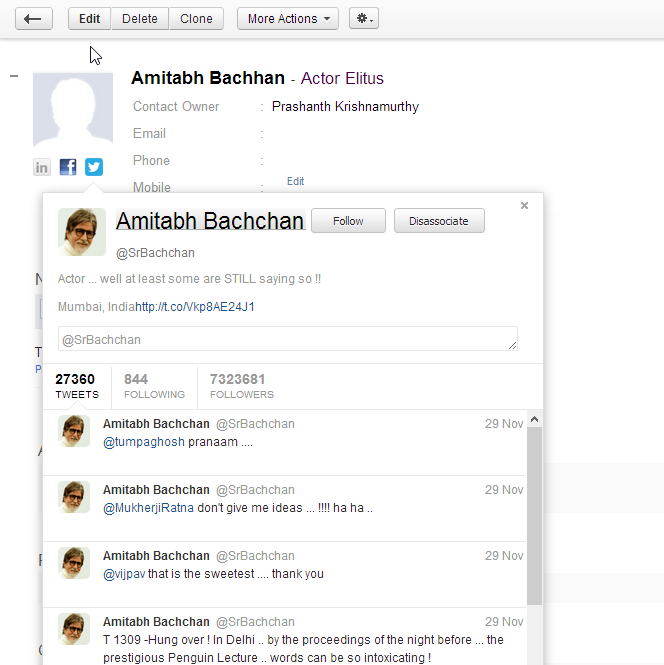 You can start and track conversations with your contact through the same window. For example, in the above Twitter window you could send a tweet, reply to tweets or retweet messages. Keep that conversation going, listen to what the customer has to say directly to you and to others in the context of your business.
If you have any conversation important for a lead or activity within the CRM system, you need to create a new potential, or activity against the same contact manually.
Comments powered by

Disqus