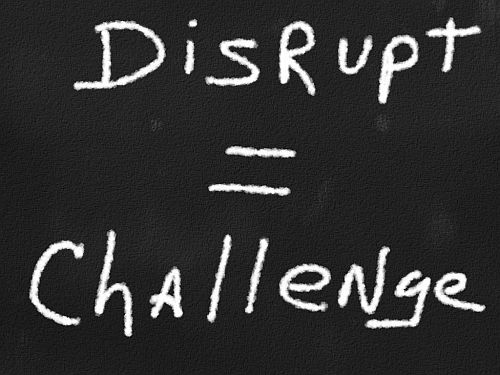 Disruptions in IT. An action plan for the future
Phil Fersht from HfS recently talked about disruptions that are likely to impact the Indian service majors. I am one of Phil's yay sayers, and this post is no different. I agree with whatever Phil says, albeit with a few twists.
From the perspective of Information Technology majors in India the trends have been quite clear -
Although there were hiccups in the recession of early 2000's, and again in 2005/2009, almost all IT majors showed resilience in the face of tough economic climate
Double digit growths have been the norm
Recruitments continues unabated except for a brief hiatus here and there
Let me also say this at the outset - the market is BIG. Even TCS, the biggest IT company in India, has not been part of the top 10 IT service player club. The global topper IBM with ~57 Billion revenue from Services, and a 9% market share, dwarves TCS which has ~13 Billion revenues and a 1% market share.
The situation appears all bright, but the reality is slightly different.
I see pressure increasingly mounting on all IT companies, and Indian IT majors in particular, over the next 5 years. Although the market for IT is big and provides an increasing reach for these companies, there are fundamental disruptions happening in the way software is seen and sold.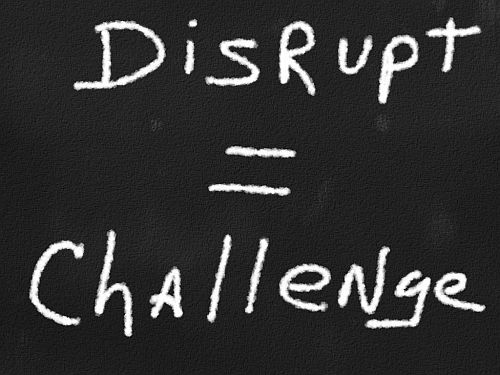 The disruptions are two fold -
1. Implementation of software today does not need humans in droves
The traditional mantra has been "more complex the IT project, more are the number of human resources deployed to the project". Though this is largely true for core technology projects even today, the situation is rapidly changing.
Software implementation has become simpler, and the implementation models are changing to become more business friendly.
Take the example of CRM. Implementation of Siebel applications in a medium to complex project used to require a peak team size between 20 - 50, and a duration of 6+ months (don't even get me started on upgrades). Compare this with today's SFDC implementation that takes an average team size of <10, for a month or two.
Gone are the days of the big, bad waterfall models that give sleepless nights to business and IT owners. We are increasingly executing projects in an agile mode where you get a working product in 30 days or less, and continuously expand it. SaaS product development is agile-friendly.
You don't need as many people, or as many senior people to execute IT projects any more. This is bad news for IT service majors who rely on an increase of human resources to up-tick their business.
Maintenance of the implemented products is also simplified in line with the implementation changes.
2. Maintenance of data centres is simplified, or eliminated
IT infrastructure services, the traditional cash cow of IT service majors, is undergoing a revolution.
It is not just about consolidation of servers and hardware - it is all about moving the entire computing to cloud. Instead of being with the IT consumer, or with the service provider, IT IS is now rooted with IaaS/PaaS providers.
Today, we see more than a few mid-segment IT service companies switching to the cloud for mail, for office applications, and even for version control (among others). It is only a matter of time for the larger companies to follow suit. These changes reduce the need for a large data centres for businesses, and for IT companies themselves.
The effects of these disruptions can be seen and felt today..
1. Growth plays second fiddle to innovation and new lines of business
Although the growth of IT companies at a global level may not be spectacular, Indian IT companies have turned double digit growth. But, increasingly this is viewed in the backdrop of how companies are preparing for the future .
While Cognizant and TCS have been the torch bearers for this argument, Infosys seems to continued plans for the bread and butter service industry. While other companies are revelling in their plans for newer LoBs, Infosys is focussing on implementation of operational efficiencies.
The end result of these changes will be to decouple the growth of the company to the growth in employee strength.
2. Recruitment has not been as strong
Anyone who is observing the IT majors can see this trend. While IT is a force to reckon with for recruitment on campuses, the trend has headed south over years.
Spending on newspaper ads is almost non-existent - probably an extravagance when laser targeted leads can be found elsewhere. Though talent in crucial areas continue to be in demand, companies have gone slow on their recruitments. It is not that surprising to see companies going back on their job offer commitments to engineering/science graduates in the making. Employee attritions have hit the all time lows.
Action plan of IT companies today
There are problems, and then there are solutions. The common enough answers that you will find on the ground are -
Switch over to high-end consulting
This has been one of the favourite statements by all CIOs. Just read up the last press release, or the quarterly growth analysis by the company.
While there is more money in high-end consulting, it is not as much to compensate for all the work lost in the service sector. But this will remain a short/long term strategy for all the IT companies. And, they will not find it an awfully difficult task to do.
Expand into newer markets
Focus more on the markets have been not so far - This includes Latin America, the entire African continent, and APAC.
While there will be a few companies that believe the FUD about is SaaS, the expansion in these regions are not going to have significant impact on the bottom line.
I strongly believe SaaS and its ability to avoid upfront costs will be more favourably viewed in these regions than in developed countries.
Expand into products and solutions market
Although running a product company is completely different from running  service company, we see almost all Indian IT majors (except Infosys) headed this way.
Innovations within the company are being heralded as value-added services to the projects (that directly reduce implementation costs), or innovations are being spawned off into "mini" companies to offer better execution flexibility.
These actions prepare the companies for the future, while they can safely continue their growth in the core service industry for the next couple of years.
In Conclusion
Change is here to stay.
The ongoing disruptions have a positive effect on how IT is viewed, implemented, and maintained. IT is becoming increasingly business friendly, is more predictable and more agile. Good news for IT, not so good for the current business of IT service majors.
The go-forward strategy of these companies, and execution of that strategy will be interesting to say the least. Stay tuned for more on these lines.
Comments powered by

Disqus