CRM Evolution - The Rise of Autonomous and Self-Configuring Customer Relationship Management
Customer behaviors and expectations have been rapidly evolving in recent years. As we look ahead to next few years, several major trends will drastically transform how companies build relationships and interact with their customer base. CRM platforms that can keep up with these changing dynamics will be key to future business success.
In this article, we'll explore how customer behaviors, technologies like AI, and CRM vendors themselves are poised to evolve through this decade.
Changing Customer Behaviors
While hyper-personalized, convenient experiences across every touchpoint have been convenient terminologies to describe any CRM product, those will be table stakes as we look ahead. As generations who have grown up with mobile and social media will become the "older" / "wiser" leaders, passive experiences won't cut it anymore.
Holistic understanding of each individual, differentiating and respecting distinct profiles of an unique individual, and their unique profile preferences build true trust. Privacy and control over personal data will also be top priorities for customers. Brands that can address these priorities through empathy, personalization at scale and seamless true omni-channel interactions will thrive.
Building Customer-Centric Business Models
To keep up, businesses will need to reinvent their operating models and strategies around customer needs and behaviors. Legacy product-centric approaches will fade, replaced by a relentless focus on understanding customer journeys and pain points. Internal silos between departments like marketing, sales and customer service will break down as well, with data and processes integrated to deliver consistency.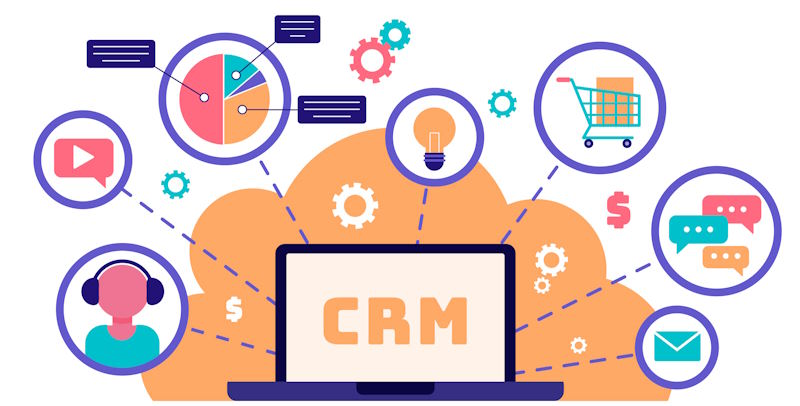 Image Credit: Freepik
Companies may reorganize around customer segments instead of traditional verticals. Those that transform to become digital-first, customer-obsessed organizations will win in the coming decade.
Technology Shaping Relationships
Artificial intelligence and robotic process automation will profoundly impact customer interactions and relationships. I love the compare Gen AI impact to the industrial revolution - the scale at which we can understand human behaviours, respond to conversations, gain insights will deeply impact the way organizations do business and engage customers.
Conversational assistants and virtual agents for customers, partners and employees alike will become highly advanced and able to serve individual needs across many routine inquiries or service conversations with least intervention. Understanding customer contexts, emotions and intent with or without spoken words and "true insights" of all of that in the backdrop of brand awareness / behaviours in the larger Internets will revolutionize selling.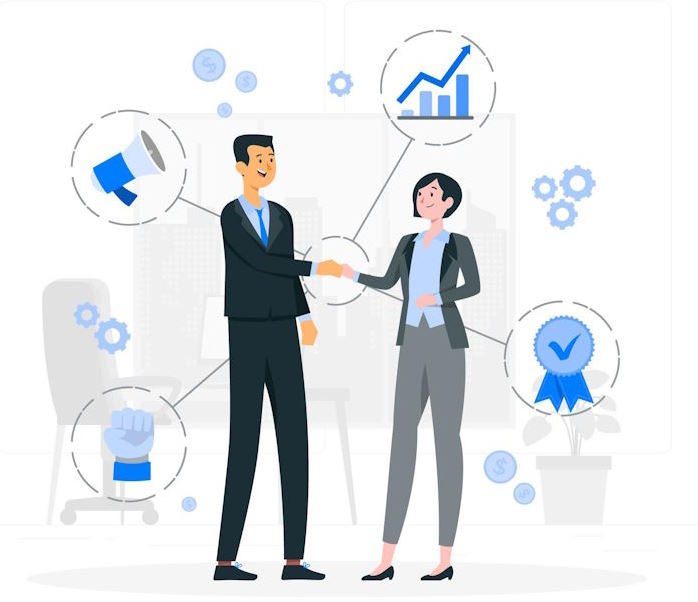 Sophisticated algorithms for personalized, automated journeys and hyper-targeted campaigns across sales, service & marketing campaigns can make or break companies in a matter of months.
Evolution of Leading CRM Platforms
Today's dominant CRM platforms like Salesforce, Microsoft Dynamics will continue to heavily influence the market. However, their traditional static, form-based UIs will be increasingly seen as rigid compared to emerging AI-first alternatives / highly custom products that will be enabled faster than never before through AI-driven development.
Front runners are already incorporating conversational interfaces, virtual agents, computer vision and other advanced technologies to augment human customer support and enable more fluid, empathetic interactions. Over the next decade, CRM functionality could even be integrated at the OS level on mobile devices. Meanwhile, independent modules for marketing, sales and service may consolidate into unified customer data and engagement platforms.
Democratizing CRM Configuration and Development
For smaller businesses and departments, the nirvana of drag-and-drop / configurable / hyper-personalized applications will make customizing CRM capabilities far more accessible without coding. Advanced technologies like GPT-4 will also fuel the creation of no-code/low-code tools for CRM personalization, workflow automation and more.
Platforms supporting these methods may disrupt traditional CRM vendors by allowing ultra-fast iteration and deployment. Meanwhile, independent module marketplaces could proliferate, fueling innovation beyond what single vendors deliver. Overall, the ability to quickly assemble, test and modify CRM solutions will be key - empowering all companies no matter their size or technical expertise.
The New Customer 360
AI-driven 360-degree view is not geared towards "unification" of data anymore but focused on providing profile personalization.
Case in point - when I am interacting with Microsoft as a customer of Windows 11 I love to hear about the latest changes to the Terminal, Microsoft 365 Copilot, but will switch contexts almost too quickly when dealing with license extensions for 500 people in my company. Will one interaction influence the other - sure, but it's unlikely that I want to mix the two.
I may not take kindly to license upsells on my personal profile.
My interests greatly varies across the profiles
The context switching is particularly important in what I consider to be the transformative convergence of the traditional B2B/B2C business models. Future will be a combination of incremental and transformative changes to how customer data is stored and consumed.
AI gathers & connects disparate customer data from both internal and external sources. This includes transaction records, web/app usage logs, call center interactions, social media profiles and posts, online searches and purchases, geographic locations, and more. The opportunities to know thy customer is immense, but the potential minefield to navigate the customer/regulatory data concerns and the resulting "impact implosion" should keep the leadership / IT teams on edge.

Advanced AI profiling capabilities will infer additional attributes about customers even without their explicit provision of personal details. This includes demographic information, lifestyle attributes, personality assessment, future purchasing potential, needs and priorities.

'True omni channel' will include not only "passive sales or service" and natural language processing techniques for voice and chat bots, but expand into computer vision, semantic analysis of customer behaviours in the wider world. This will include customer-published content, spending patterns, media consuming trends, hyper-local trends and algorithmic interventions by machines to drive or assist each company-customer interactions

Centralized customer data platform employing graph database techniques will map out all the known "touch points" and interactions a customer has had with a company, building a complete single view over time but at the same time deeply respecting profile-driven distinctions and privacy concerns.

Ongoing monitoring of customers digital body language and contextual behaviors will allow AI to continuously update and refine this unified profile in real-time, accounting for changes in a customer's life, situation and interests.

Proliferation of data and the ease of gleaning insights of all of that data with or without APIs will revolutionize the way companies "see" customers. Public records, geographic data, credit profiles, social profiles and other such data with or without explicit consent, go beyond just transactional behaviors to flesh out a full sense of the "whole customer profiles".
The result will be comprehensive, constantly evolving 360-degree dossiers employing AI to deliver unparalleled customer understanding and eliminate data silos to better serve individuals as unique humans in 2030.
Conclusion
In summary, to succeed over the next decade, CRM platforms must evolve to be empathetic, autonomous and self-configuring; and provide a bunch of 'ready-to-use' tools to personalize the platform for organization needs. Meeting future customers where they are through blended artificial and human intelligence and speeding up the end-to-end value chain enable companies to keep pace with rapid advances that shape relationships. The winners will offer fluid, intuitively personalized experiences while democratizing CRM capabilities industry-wide. It will be an incredibly dynamic time for both customer expectations and the technology fulfilling them.
Comments powered by

Disqus